CreativeMornings Vienna

︎
Challenge:

How can we bring the brand values of the monthly breakfast lecture
series CreativeMornings Vienna to life?


Client: CreativeMornings Vienna
Field: Experience (Brand Experience) | Role: Founder, Host & Head of Brand Experience (from 2014-2016)
Service: Creation and execution of brand experience concepts, curation of the talks and venues,
team & event management

All Photos by Victoria Koller


Peter Tschmuck on the revolution in the music industry
CreativeMornings Magazine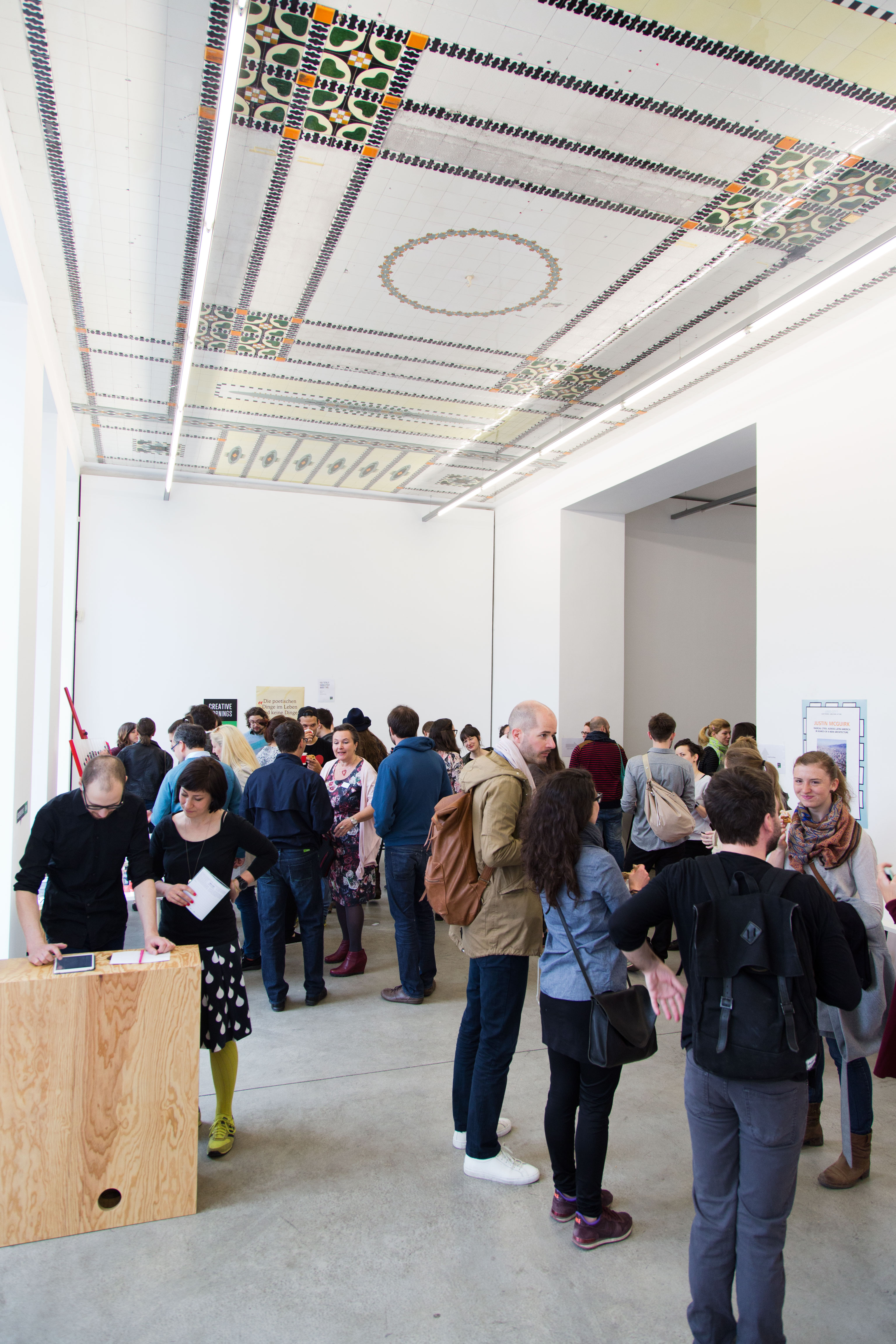 CMVIE at the Angewandte
Innovation Lab
CreativeMornings is a free, monthly breakfast lecture series for creative types that was founded in New York by Tina Roth Eisenberg (swissmiss). After my successful application
(watch application video here)
in 2014, the Vienna chapter became the first Austrian chapter to join the international CreativeMornings community of 180+ cities worldwide.
The CreativeMornings brand is based on two values: inspiration and networking. I created and executed various brand experiences based on those values that attracted around 100 people every month.
Some examples: In order to push the inspiration factor, I curated
a mixture of talks
that included local creatives and speakers who work in a variety of areas, including a radio host, an art historian, and a music economist. To show our appreciation to our speakers, I invented the
"Certificate of awesomeness"
which each speaker received. The event locations were another important inspiration factor. I chose
extraordinary and beautiful locations
all over Vienna – museums (Secession, Wien Museum), a cinema (Gartenbaukino), a print shop. And together with the magazine team (Florine Glück, Thomas Piribauer, Marie-Pascale Gafinen), I created a concept for
our own monthly magazine
that puts the spotlight on local creatives and their work and catalyzes even more connections within the local creative scene.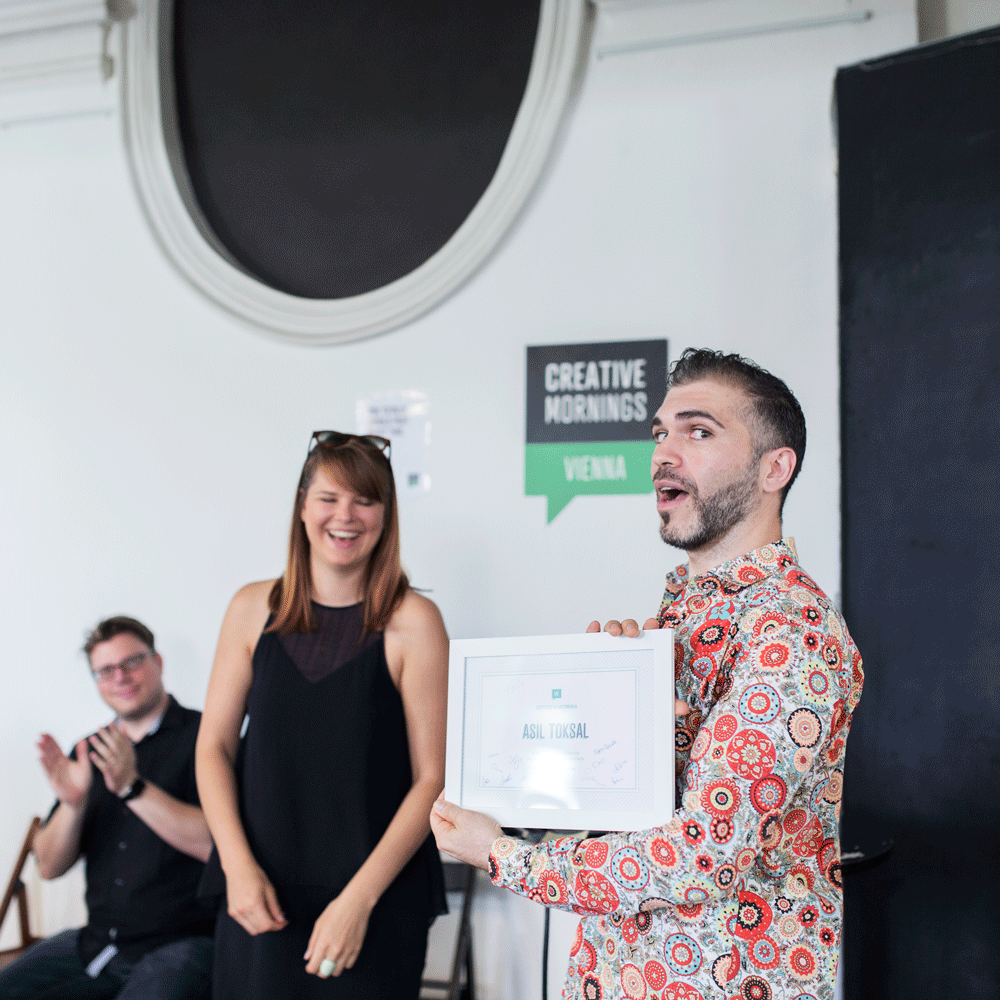 Asil Toksal with his Certificate of Awesomeness
Michaela Lindinger talking about Falco's suite at the Wien Museum