CreativeMornings Vienna


︎
Challenge:
How can we bring the brand values of the monthly breakfast lecture series CreativeMornings Vienna (inspiration and networking) to life and make them experienceable for the community?
Michaela Lindinger at the Wien Museum
In this case study you will find different projects how my team and I put the CreativeMornings Vienna brand into action.

Curation of the venues & speakers: To push the inspiration factor further we hosted CMVIE exclusively at extraordinary and beautiful venues. An equally important inspiration factor was the selection of the speakers as well as the selection of our partners.

Location: Wien Museum
Location: Gartenbaukino
Location: Print Shop REMAprint
Location: Universität für Musik und darstellende Kunst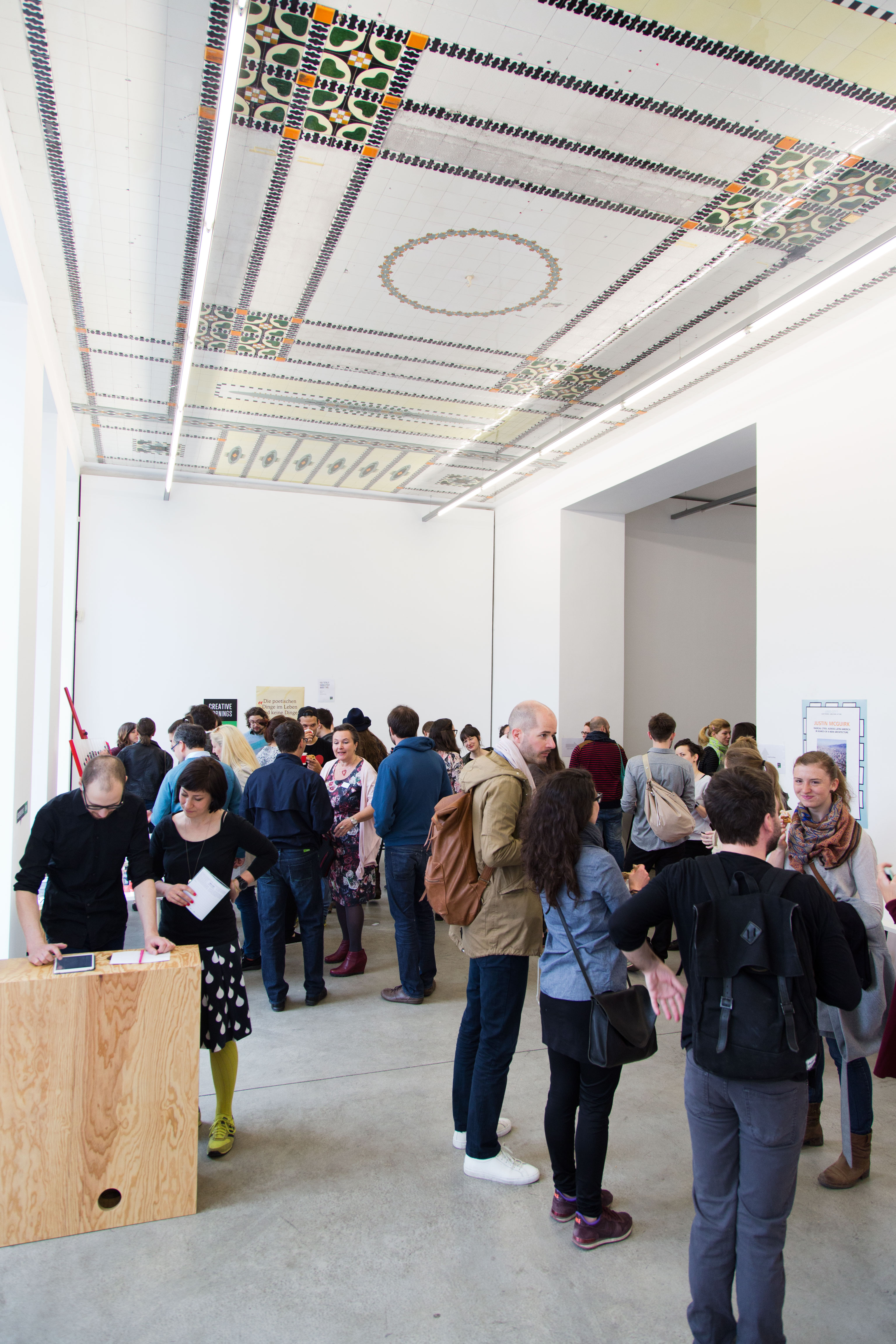 Location: Angewandte Innovation Lab


The "Certificate of Awesomeness": Altough the concept of CreativeMornings is that speakers don't get any money for their appearance, we still wanted to give our speakers some kind of appreciation. So I created the "Certificate of awesomeness" which every speaker received after the talk.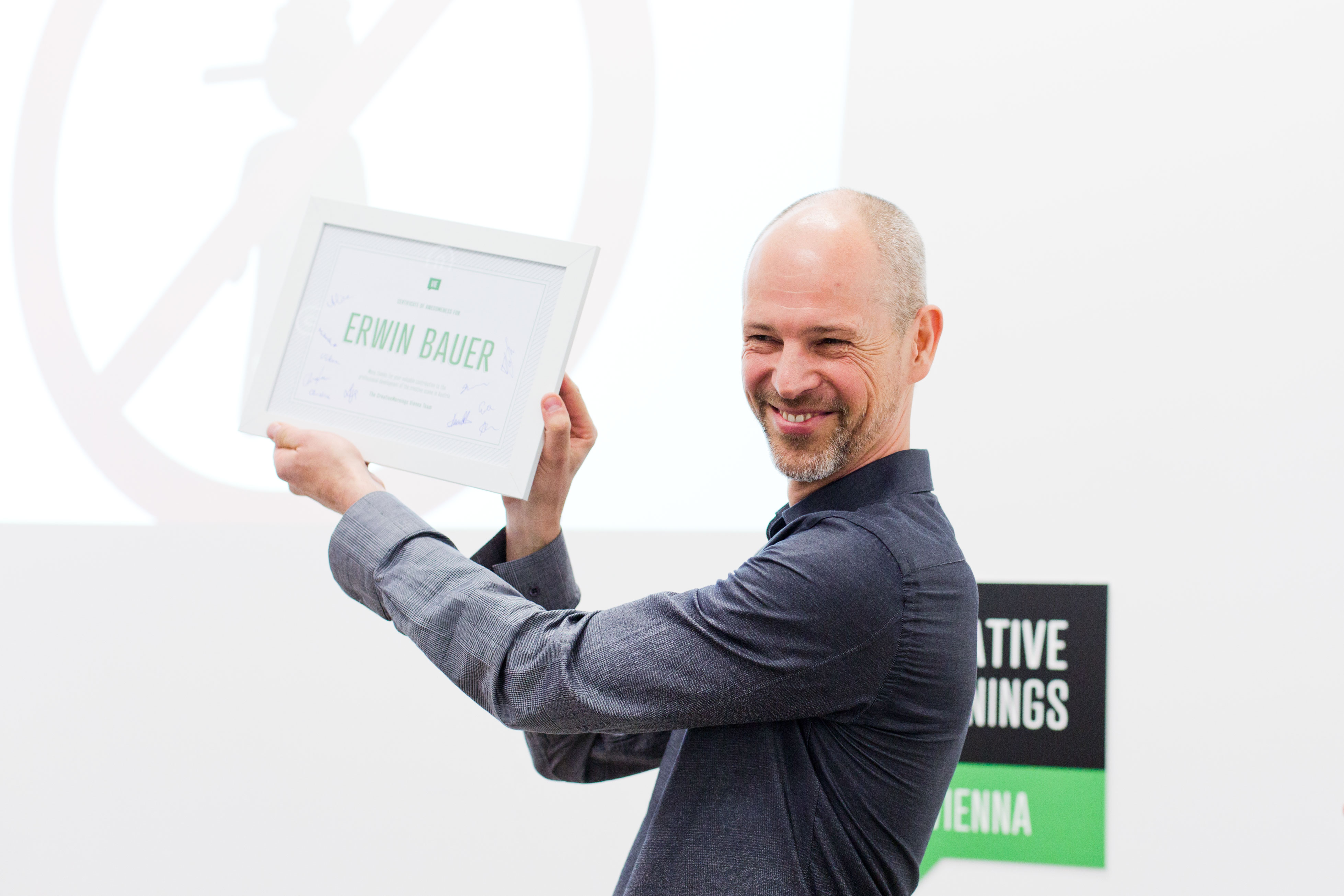 Erwin Bauer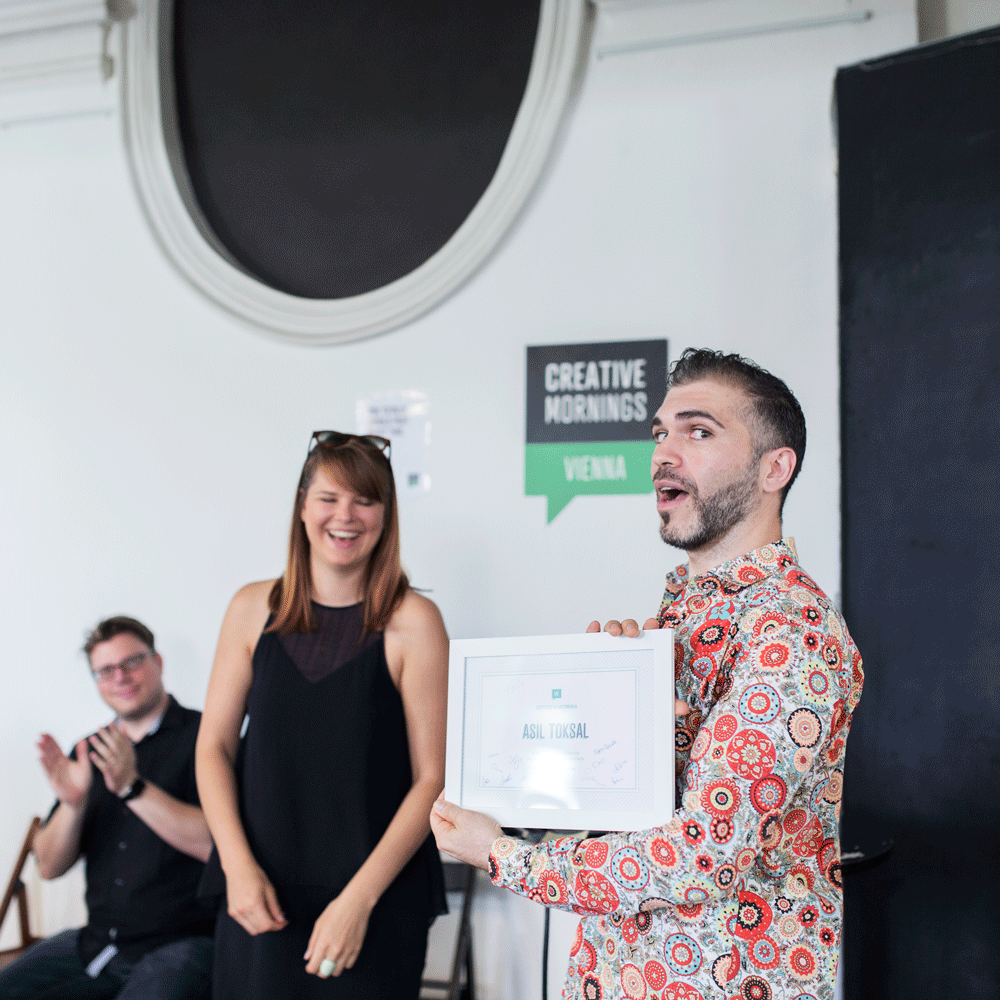 Asil Toksal


The CreativeMornings Magazine: In order to foster networking and inspiration, the magazine team (Florine Glück, Marie-Pascale Gafinen, Thomas Piribauer) and I created a concept for a monthly magazine which our attendes got for free at the events. It featured local designers and their stories as well as inspirational short stories and illustrations. For the magazine we teamed up with journalists, design studios like the Typejockeys, loads of local illustrators and the boutique printshop REMAprint to realize our vision.





It's all about the details: We put a lot of love in all the fancy details to inspire our community.
Little signs to greet our attendes. (Lettering: dschuleia)
Together with the Typejockeys we created a lovely poster of the CreativeMornings Manifesto. Together with HQ in NYC we made it available worldwide to all 180+ chapters.
Customized birthday cake in our chapter-colour for our 2-year-anniversary


Hosting: Hosting was also a big part of my role. It was a pleasure to present extraordinary creatives to the community.



---

Client: CreativeMornings Vienna

Field: Experience - Events & Gatherings

Role: Founder, Host & Head of Brand Experience

Service: Creation and execution of brand experience formats,
curation of the talks and venues, event management

All Photos by Victoria Koller